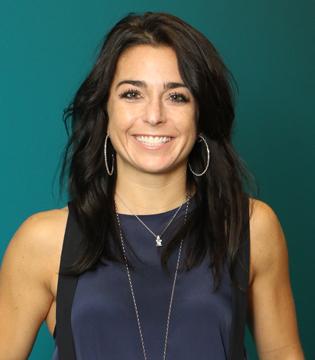 back
Kelly Pierce
Director of Innovation and Development
Ms. Kelly Pierce, Director of Innovation and Development, brings over 15 years of experience working in education. She has worked with students from elementary all the way through college.
Kelly was born and raised in northeast Ohio but similar to Lebron James, she decided to take her talents to South Beach earning both her B.S.Ed. and M.S.Ed. from the University of Miami. Her passion for education has fueled her path, from an academic advisor for collegiate student-athletes to teacher and coach, an innovator of education, principal, and now working with SLAM Foundation.
Kelly started her career in education when she served as an Athletic Academic Advisor to the football team at the University of Miami from 2008-2013, graduating 100% of the football players under her advisement. She ran the tutoring program, managing over 100 tutors and mentors to support approximately 450 student-athletes.
Kelly first joined the SLAM family in 2013, as a founding teacher of Sports Leadership and Management Charter School in Miami's Little Havana neighborhood. There she taught algebra, 7th, and 8th-grade math, and coached boys basketball. It did not take long for her to realize the power of sport as a way to engage students in the learning process and drive student achievement.
In pursuit of providing quality education through an innovative curriculum to more children, she left the classroom in 2015 to work with a team to get SLAM schools approved and open in Atlanta, Tampa, Apollo Beach, North Miami, and Kissimmee, FL, as well as Henderson, NV and Phoenix, AZ.
In January of 2020, Kelly stepped in as Principal of SLAM Academy of Atlanta, a charter she led the opening on, "SLAM Academy of Atlanta has held a special place in my heart since day one. To be able to serve in the capacity of Principal is my most proud moment yet."
Kelly is excited to officially join the SLAM Foundation team to continue to support the growth and success of all SLAM schools.
Kelly is also proud to sit on the Governing Board of HEART, a non-profit committed to empowering frontline professionals in the healthcare and education fields with the training and resources needed to support survivors of human trafficking. She also enjoys working out and supporting all things Miami Hurricanes!
back