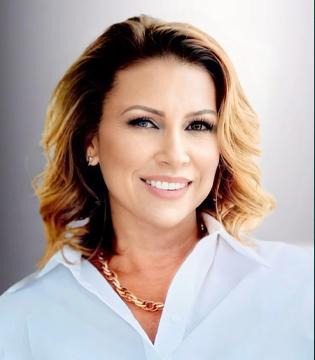 back
Millie Sanchez
Chief Administrative Officer
Ms. Sanchez was one of the founders of the SLAM program and curriculum. She has been instrumental in the creation and expansion of the SLAM network ⎯from one school in 2012 to over 12 charter schools in three states to date.

Prior to joining SLAM, Ms. Sanchez worked with over 25 non-profit charter school networks and assisted in the inception of 68 charter schools in Florida and across the nation. As a firm believer in the need for choice in education, Ms. Sanchez founded the ACE Foundation in 2007. This non-profit organization provides financial and community-based support for charter schools students and families. From 2007 through 2015, she served as the foundation's executive director, creating initiatives to increase awareness of educational choice programs through the South Florida community.

Ms. Sanchez began her professional career in education in 1997 as an English teacher in one Miami's inner-city high schools. During her teaching career, she served as a Parent Outreach Program Facilitator for Miami–Dade County Public Schools where she conducted educational seminars for immigrant parents and allocated community resources for low-income families throughout Dade County. She was also a consultant in the development of the 1999-2000 English Through ESOL Curriculum-Based Competencies for Miami-Dade County Public Schools. In 2001 she went on to become the Director of Student Activities at Miami Beach Senior High School, where she managed instructional and community initiates for over 2,000 students. Two years later, she was recruited to Mater Academy Charter Middle/High School to start and oversee activities and Advanced Placement English programs. In 2010, she went on to support a turn-around charter school in Los Angeles, CA, serving as the school's principal. Her experiences in both traditional and choice programs laid the foundation for almost two decades of work in supporting the advocacy and expansion of charter schools throughout the nation.
back